TRIA Reform Act inches closer to law with House committee action
By Brian Anderson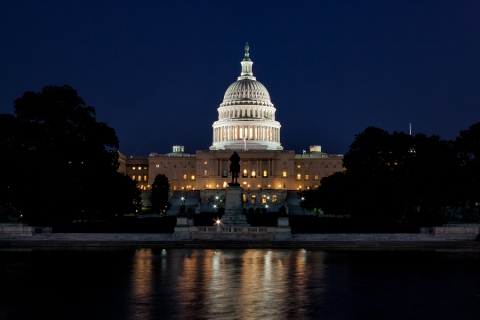 NARAB II may also be included in TRIA reform
(page 1 of 2)
The U.S. House Financial Services Committee advanced legislation on June 20, introduced by Rep. Randy Neugebauer (R-Texas), to reform and extend by 5 years the federal terrorism risk insurance program which would expire at the end of this year without action.
TRIA requires insurance firms that sell commercial property and casualty insurance to offer clients insurance coverage for damages caused by terrorist attacks by foreign or domestic interests. Under the program, the federal government would help insurers cover losses in the event of a terrorist attack under certain conditions, and would impose assessments on the insurance industry to recover all or a portion of the federal payments.
Neugebauer, Chairman of the House Financial Services Subcommittee on Housing and Insurance, applauded the passage by the committee of H.R. 4871, the Terrorism Risk Insurance (TRIA) Reform Act of 2014. The TRIA Reform Act is intended to protect taxpayers by modernizing the program without altering its fundamental functions.
"Now is the time to take off the training wheels and lay the foundation for a more robust private market for terrorism risk," Neugebauer said after the vote. "I am also delighted that the Committee has included the National Association of Registered Agents and Brokers Reform Act of 2013 (NARAB II) in this piece of legislation. I look forward to continue working to sign the TRIA Reform Act into law."
The Independent Insurance Agents & Brokers of America (IIABA or the Big "I") released a statement praising the committee for reporting H.R. 4871 for consideration by the full house.
"H.R. 4871 further demonstrates the House Financial Services Committee's commitment to reauthorizing the TRIA program, as it is critically important to the U.S. economy, and the Big 'I' is grateful for today's action," said Charles Symington, Big "I" senior vice president of external and government affairs.
In addition to reauthorizing the TRIA program for 5 years, the bill would also separate nuclear, biological, chemical and radiological events (NBCR) from conventional events. For conventional events the bill would gradually raise the trigger amount needed in total losses before the TRIA program kicks in from the current $100 million to $500 million and the co-pay for private industry's insured losses to 20% from the current 15%. For NBCR events the current trigger and copay amounts would remain in place. For all events the bill would raise the private industry recoupment total from the current 133% of covered losses to 150% of covered losses.
The Big "I" also expressed appreciation to the committee for accepting an amendment to the House TRIA bill to include the National Association of Registered Agents and Brokers legislation (NARAB II). "We look forward to working with both the Senate and House on final passage to send this crucial legislation to the president's desk as soon as possible," Symington said.
NARAB II would create a nonprofit board for insurance agents and brokers to more easily obtain approval to operate on a multi-state basis.