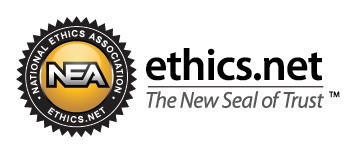 Published 03/04/2015
(page 1 of 2)
As a financial advisor, you've no doubt read a compliance manual or three in your time. These documents are typically rule-driven, which means they can be long and dense to work with. The good news: You can also lower your errors-and-omissions insurance risk by adopting ethical values and business practices. This article (Part 5) provides our final 20 pointers for doing just that.
Tip #81
Comply with Privacy Regulations
Never disclose client information to third parties unless allowed by state or federal law. Also know what privacy notices you must send and what information you must protect. Refer to the Gramm-Leach-Bliley Act and HIPAA law for complete details.
Tip #82
Guard Against Data Breaches
Make sure to protect all client data on computers, paper records, wireless networks, and phone/fax systems. Plus, if data is lost or stolen, promptly report the incident to your clients and carriers.
Tip #83
Log Your Telephone Calls
When you place or receive a client phone call, document it in the client's file. This will protect you in the event the person files a complaint or lawsuit.
Tip #84
Ask Open-Ended Questions
Don't telegraph the answers you want in your questions. Neutral phrasing will result in more accurate information.
Tip #85
Partner, But Verify
When you team up with another advisor, make sure the person has adequate E&O coverage.
Tip #86
Avoid Insurers that Underwrite Post Claim
Companies with aggressively low rates may try to rescind policies after a claim is filed. Don't do business with such companies.
Tip #87
Put Complaints on a Fast Track
Instruct your staff to give high priority to client complaints. Have them inform you as soon as a complaint surfaces.
Tip #88
Don't Submit a Large Case to a New Carrier
Don't "bet the ranch" with a brand-new carrier. Test them out with several smaller cases first.
Tip #89
Check What You Heard
Always verify what clients disclose in meetings. Say: "What I I heard you say is X. Is that correct?"
Tip #90
Don't Make False Promises
If you can't deliver on a promise, don't promise at all.