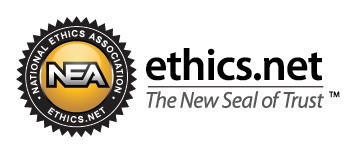 Published 03/04/2015
(page 1 of 2)
As a financial advisor, you've no doubt read a compliance manual or three in your time. These documents are typically rule-driven, which means they can be long and dense to work with. The good news: You can also lower your errors-and-omissions insurance risk by adopting ethical values and business practices. This article (Part 4) provides 20 more quick pointers for doing just that. Watch for the fifth and final installment next month.
Tip #61
Don't Become a Satan of Spam
Once you're in a social network, never spam your fellow members or use automatic friend-adding software. Offering helpful ideas and links will win you more adherents than flooding a site with advertising messages.
Tip #62
Don't Mix Business and Pleasure
To avoid confusion, use a professional identity online, not a personal one. This will prevent you from sharing irrelevant and potentially inappropriate personal information with business contacts.
Tip #63
Be 100% Transparent Online
When you're networking online, never pose as a prospect or client and never leave a positive comment or testimonial for yourself. If you get caught misrepresenting yourself or masquerading as someone else, the viral web will destroy your reputation fast.
Tip #64
Be Kind Online
Online communities can be nasty places, with people feuding, hurling insults, and spreading lies and innuendo. When you're online, follow the "Golden Rule." Treat others (including competitors) as you want to be treated.
Tip #65
Solicit the Right Way
When prospecting for clients, be fair, accurate, and truthful. To save time, use company-approved materials. If you create your own, be sure to run them by your carrier.
Tip #66
Watch Your Language
When discussing life insurance or annuities with clients, avoid prohibited terms like "account" and "deposits."
Tip #67
Check Before You Call
Before cold calling, search the national Do Not Call Registry and any relevant state registry to make sure your prospects haven't placed their names there.
Tip #68
Avoid "Dirty" Leads
When you buy leads from a marketing company, ask how they got the leads. Don't buy from a company that uses deceitful or non-compliant lead-generation practices.
Tip #69
Disclose Your Follow-Up Call
When you create your own lead-generation materials, disclose that you may be contacting the respondent in the future.
Tip #70
Be Honest at Your Seminars
When giving a seminar, always clearly identify the product to be sold and the fact that you're an insurance agent (if you are one).